GPS Dog Collar | Pet GPS Tracker | The Paw Tracker
The Paw Tracker is a GPS wearable for Pets, specifically designed for your cat or dogs collar.  It uses cellular data transfers, scheduled periodically, to upload your pet's exact location.  You will have the ability to track your pet in real time from your smart phone application in iOS or Android.   
It's light weight, attaches to any collar with ease, and can locate your lost Pet in seconds.  It will also send you a text if that furry friend leaves an area you set.  It's Waterproof, Shockproof, Rugged, and Durable.  Did I mention fully replaceable if it breaks for any reason, so don't worry about your pet...Enjoy Them!

Our Pets mean the world to us, like I'm sure yours do to you.   1 and 3 Companion Pets will find their way to an animal shelter. Our mission is to reduce the amount of Companion Pets that are euthanized each year. 
Suggested Reading: Top 11 GPS Trackers for Kids for Modern Families
Approximately 7.5 million companion animals enter animal shelters nationwide every year.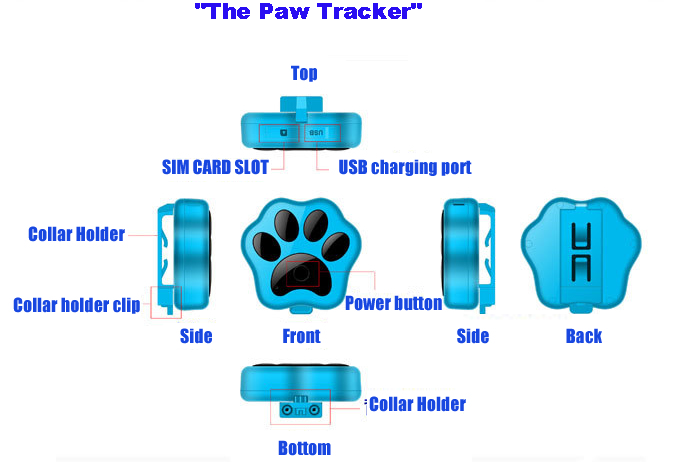 Main Features
Real Time Tracking
Historical Route
Geo Fence
Geo Fence Wifi
Plug and Play – Device will Come Charged!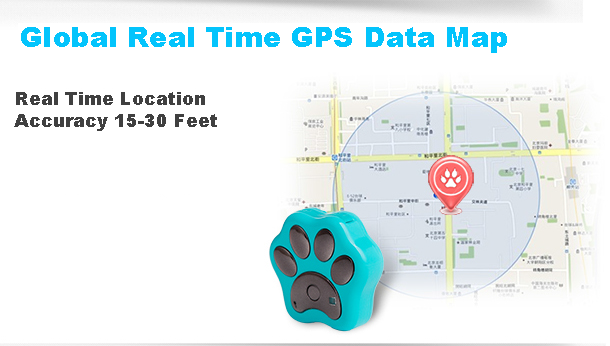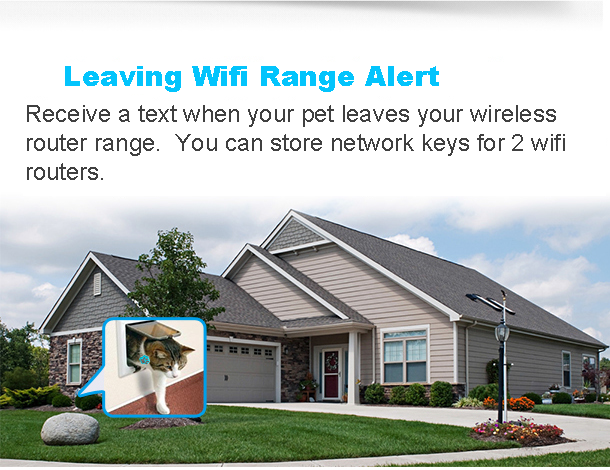 How it Works
Using Cellular GSM Technology - Your Pets GPS location is automatically sent to our Server every:
1. 30 Seconds in Real Time Mode
2. 10 Minutes in Normal Mode
3. 1 Hour in Battery Saver Mode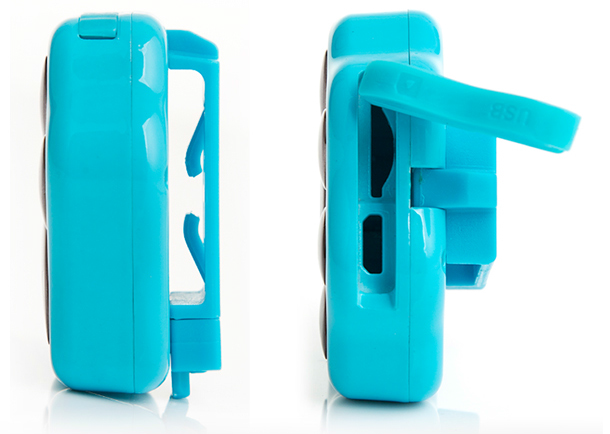 **Our hardware is designed to work with our Application only. While it could be possible to use the device with other Applications we strongly discourage this and cannot guarantee our products will work outside our Application in the event your pet is lost. 

What You Get in Box:
The Paw Tracker
USB > Micro-USB
Wall Adapter
Instruction Manual
SIM card 


Track Anything Application 

Specifications
Host size: 47*50*15mm
Host weight: 40g
GSM network: 850/900/1800/1900MH
GPRS standard: Class 12, TCP/IP
GPS locating time: 30sec with cold boot (open sky)
GPS positioning accuracy: 25 feet
WiFi positioning accuracy: 25 feet (covered with WiFi signal)
Working temperature: -20℃ ~ +70℃
Battery: 400mA / (up to 5 days stand by life).